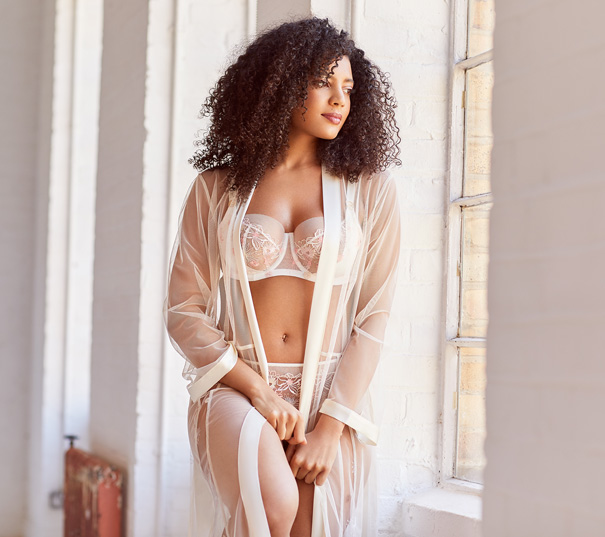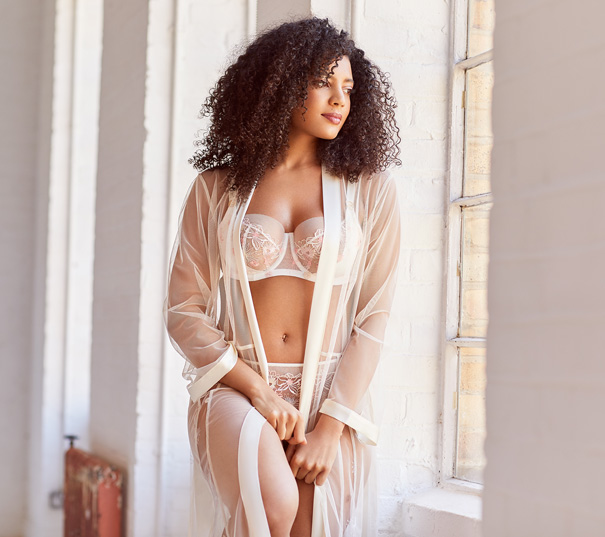 Katherine Hamilton, the luxury lingerie brand that offers the perfect fit for bra sizes 26-38 D-HH unveils its stunning SS21 collection – and Lingerie Briefs readers are in for a treat with a sneak preview!
The new collection, available in stores at the end of December, features new colours in the brand's best-selling lines as well as in the new lower priced Nina range which has been a runaway success.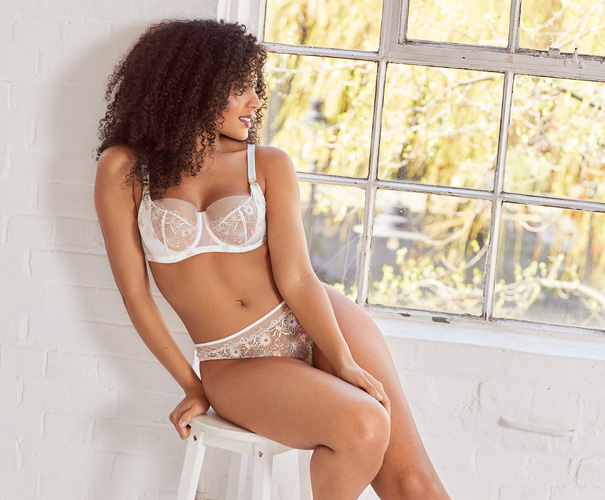 Eden Collection in ivory
Evoking the mood of warm summer mornings and nights, the SS21 colour palette dances between light and shade. From the palest of petal pinks to the classic combination of navy and gold – an ode to star-filled skies – colours have been carefully chosen to complement all skin tones. Exquisite silk and luxurious lace form the foundation of our fabrics while embroidery and metallic hardware add that final Katherine Hamilton flourish.
Unrivalled support and day-long comfort lie at the heart of every design thanks to Katherine Hamilton's trademark cups and bespoke underwires.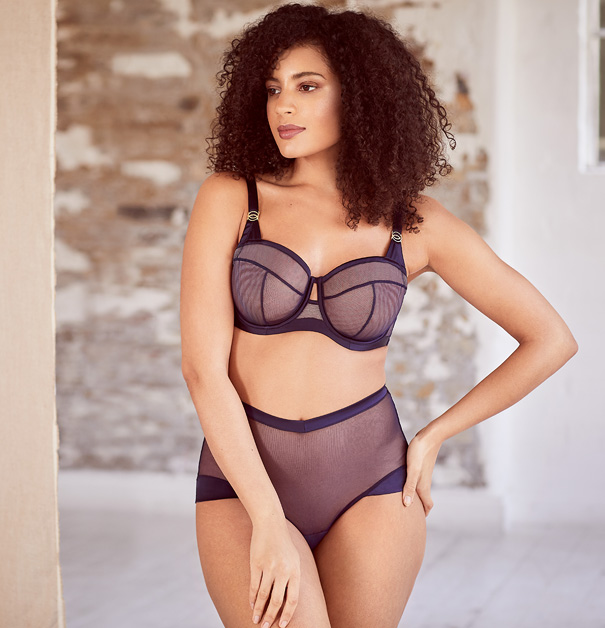 Nina collection in navy
What's more Katherine Hamilton fans will love the extended colour palette. The new, wider continuity range now includes the popular Abrielle in a gorgeous gold shade; the luxuriously embroidered Eden, now available in ivory and navy. The sophisticated sleek Nina in navy (above) also now in ivory.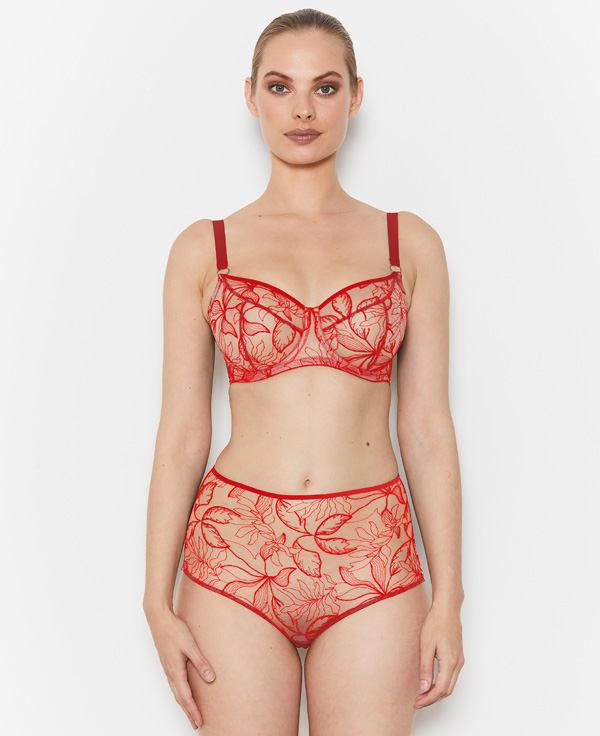 Vivian in red
The striking Vivian range, with its standout graphic floral embroidery, now comes in a rich red. Newcomer Elliana, a showstopping, timeless design in French leavers lace has been added to the collection in evening sand and black.
The range also now boasts more luxury eye masks, suspender belts and robes in a full range of all the best-selling colours, which are now all in stock on a permanent basis so deliverable quickly and available to sell to order.
And of course, as always, the fit is simply perfect.
Watch for more details of the SS21 range from Katherine Hamilton to follow next month and see it online at www.katherinehamilton.com