By ELLEN LEWIS
I have been following LOU Lingerie ever since we launched our site in 2009. The brand has always personified my ideal of women's lingerie, particularly French lingerie. After all, the Lingerie Briefs byline is 'Lingerie is the poetry in a woman's wardrobe'.
LOU is all about graphics, an architectural vision wrought feminine. These are intimate statements informed by the woman who wears them, classy, chic, sensual and strong. Every collection, every season reflects a unique artistry.
The Fall/ Holiday images showcased here are seen through the lens of artist Sabine Marcellis. A modernist who captures the character of the LOU brand through a prism: the effect it has on light, the juxtaposition of shadow, lines, and dimension.
The combination of quality design elements including geometric motifs, two toned embroidery, Calais laces, transparent tulle, precious jewels and invisible construction details defines the LOU aesthetic. The fashion collections are always unique. The essentials are statements of eccentric simplicity.   Following are highlights from the Fall 2020 LOU showcase.
Extravagante (4 pieces ranging 32-38, B-DD, XS-2XL)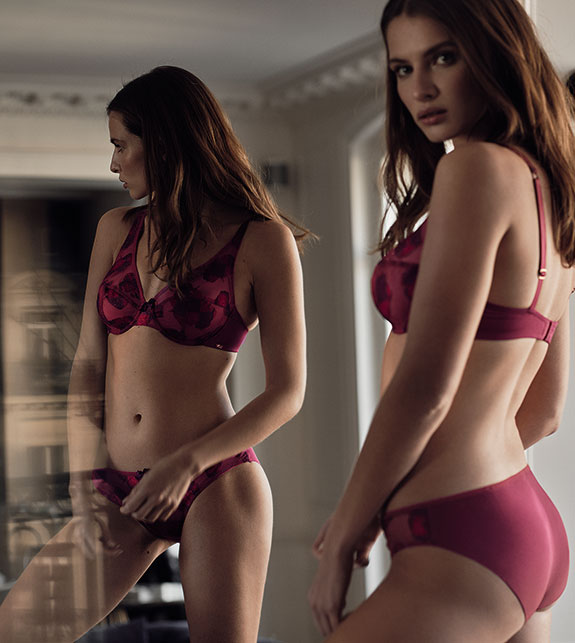 Fascination (4 styles 32-38 A-DD, XS-2XL)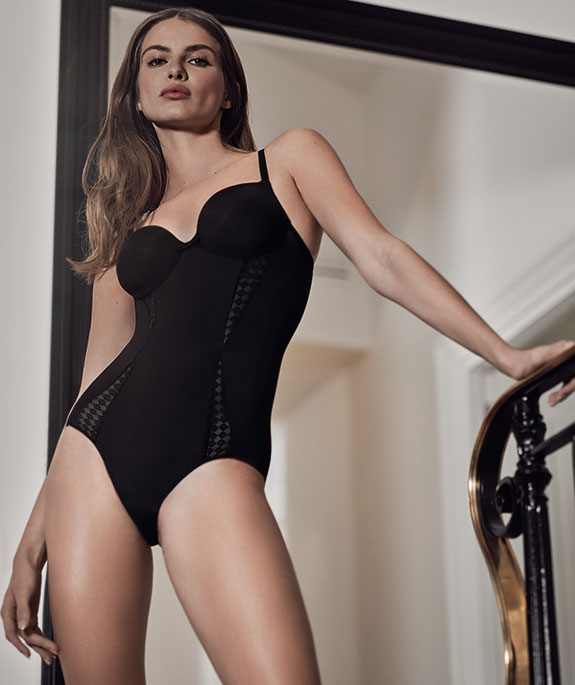 Absolu Bodysuit ( 32-38 B-D)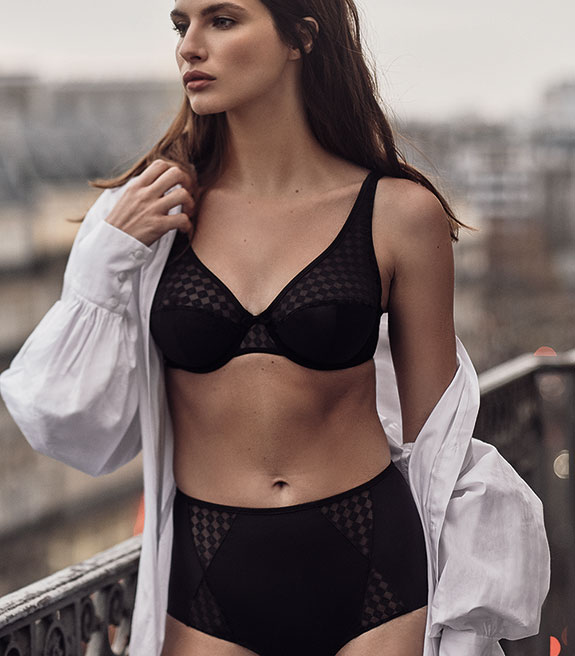 Absolu (6 styles 32-38 B-E, XS-2XL)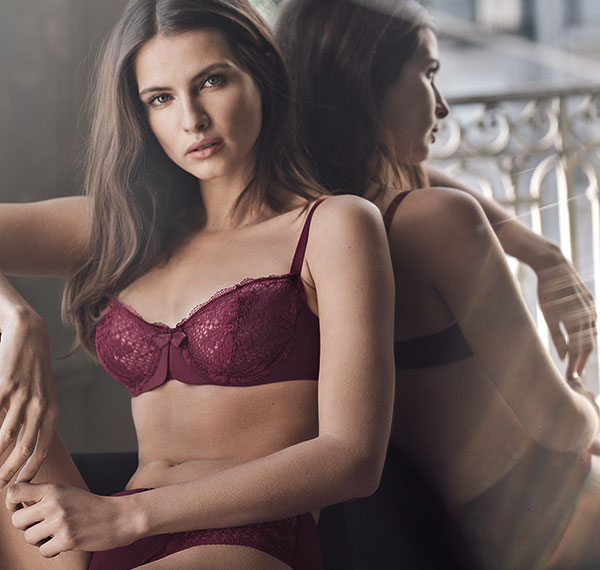 Poésie Parisienne (7 styles 32-40 B-F, XS-2XL)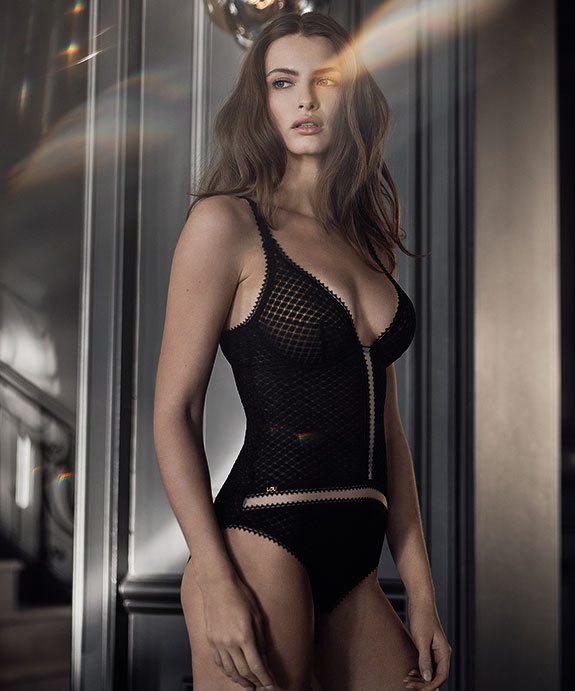 Innocense  Bodysuit (S-L)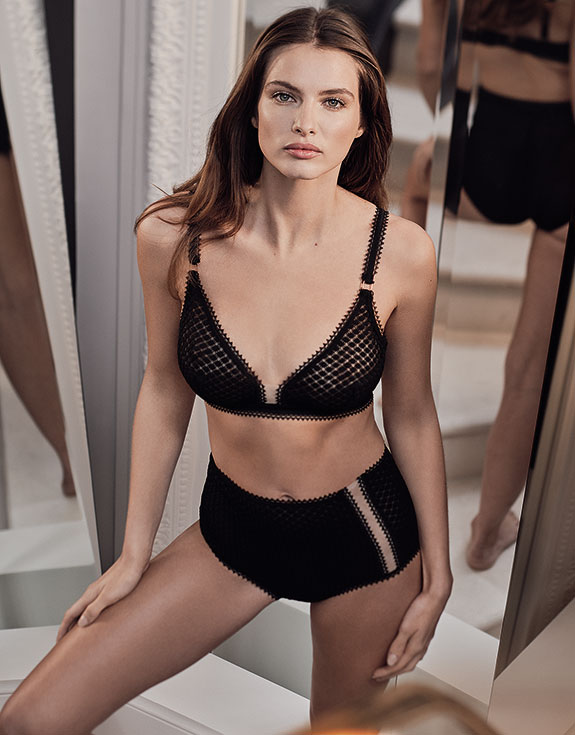 Innocence (4 styles 32-38 A-E, XS-2XL)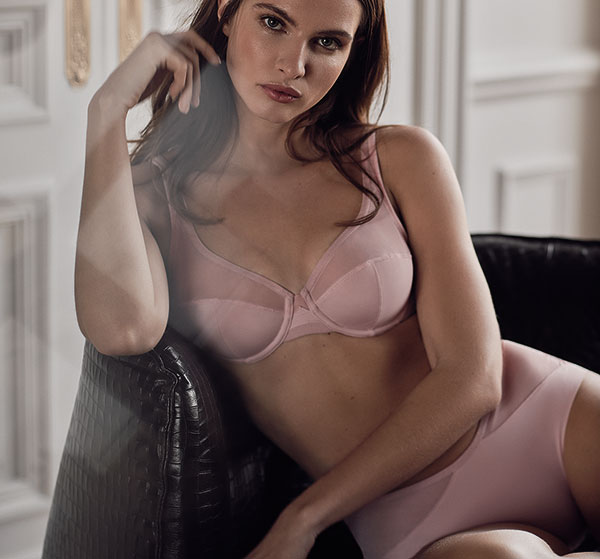 Sage Promesse (5 styles 32-38 B-G, XS-2XL)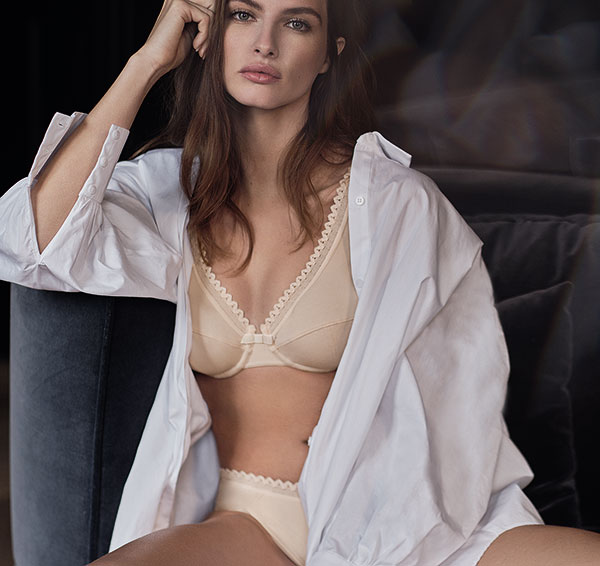 Oxygène (5 styles 32-38 A-E, XS-2XL)
For more information or to place wholesale orders contact: Linda Sagman – U. S. Brand Manager linda.sagman@gmail.com
"Architecture is the Learned Game, Correct and Magnificent,
of Forms Assembled in the Light."  Le Corbusier
For more information contact Linda Sagman: U. S. Brand Manager