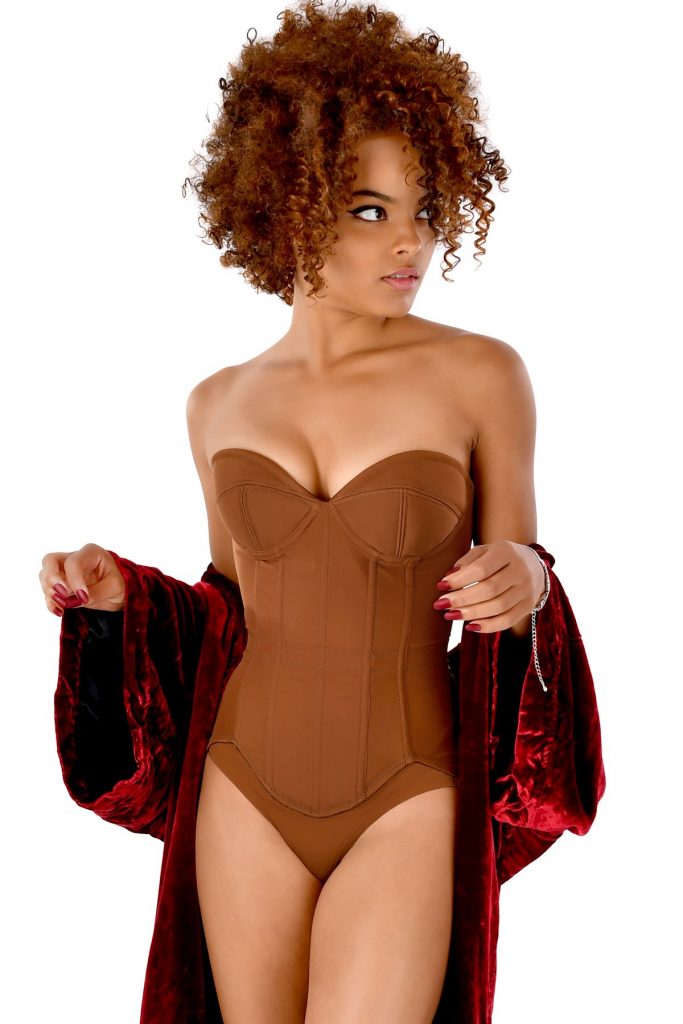 Happy (Belated) New Year, everyone!
This is one of many drafts that's been sitting in the backend of TLA for months now. I got burned out in a bad way towards the end of last year. I think everything *waves hands generally about* just caught up to me, and I focused on some less visible work just to keep things humming along a bit during. The good news is, those less visible things will become very visible soon (so excited!), and I'm feeling much better now.
First, I'll start with a bit of a softball post…something I've been looking at for quite awhile. Trashy Lingerie is perhaps best-known for their Halloween costumes, but they also have a collection of well-regarded, high-end lingerie from their exclusive "Trashy" collections. While living in Southern California, I visited their LA shop several times, and it's a very old school – almost secret – boutique. There's lingerie on racks, lingerie on the walls, lingerie tucked into every single available corner. If you've been reading TLA for awhile, then you've already seen some of their work on both Quinne and I.
In both cases, our Trashy lingerie were customized to our size and specifications as all pieces are made in-house. For example, I had push-up padding added to my leopard print corselette to keep the cups filled out. Quinne had a custom-sized bodysuit made, which she wore under her Catherine D'Lish robe in our review. Though it seems neither of our exact pieces are currently available on their website, you can find can find something very similar to my corselette on the collection page for "Jungle of Love."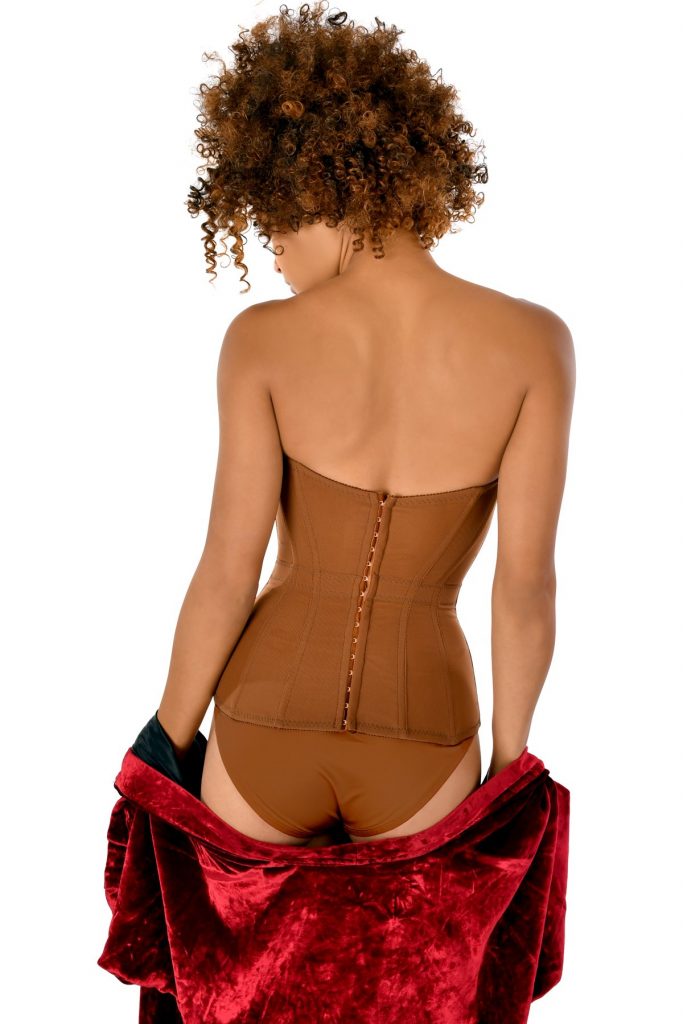 But back to today's featured item. There's surprisingly little information about this item available on the product page. My estimation, from what is available, is that this Naked Stretch Carousel Corset is made from a firm powermesh with a waist tape to help hold it's shape along with flexible (but likely not metal) boning. The corset also has an underwired bra complete with cut-and-sew cup.
Simple in its aesthetic and part of a larger "Naked" collection, this is a corset clearly mean to be worn beneath other garments such as a wedding dress or party gown. Priced at $275, it's also a reasonable cost for a made in America, made-to-order item…especially since nude corsetry for darker skintones is still difficult to come by.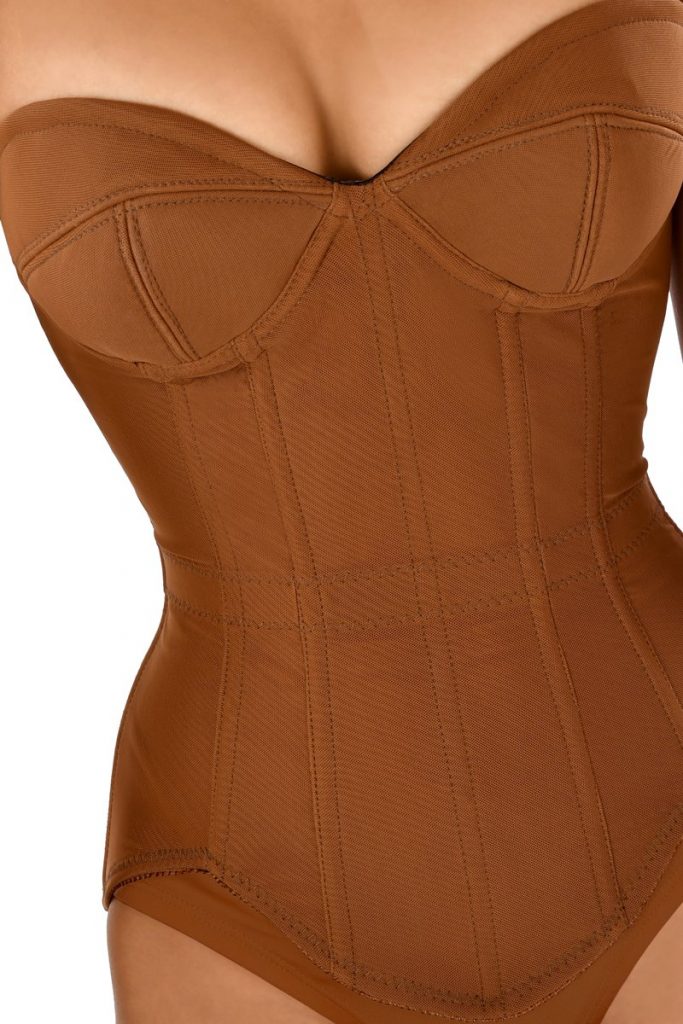 Though it's been awhile since I've bought from Trashy, I confess I'm seriously considering this corset. After all, the post-pandemic parties are likely to be epic. And I want to be prepared.
What are your thoughts on Trashy's Naked corset, and, more broadly, the Trashy brand? Having been in business since 1973, this is truly an icon of the industry.