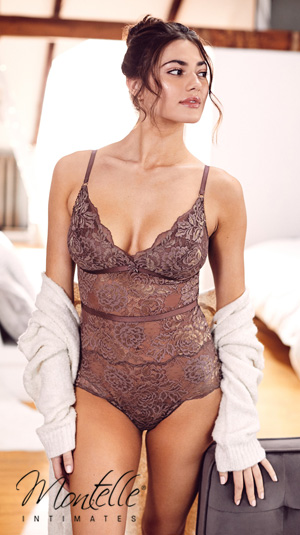 Based in Montreal, Canada, Montelle Intimates has been designing and manufacturing women's intimate apparel since 1994. Montelle specializes in foundations and is dedicated to creating collections that do not compromise fashion for comfort.
With its own production facilities in the Philippines, Montelle is able to fully control its quality as well as ensure that everything produced is done so under strict social compliance standards.
The Essentials Collection, a selection of basic, core foundation pieces, is available throughout the year. A signature clean and classic look defines these coordinated fashion collections, including bras ranging in sizes 32A to a fuller bust line 42G. Two fashion collections are also introduced annually in Spring and Fall featuring the latest seasonal colors and styles.
Montelle Intimates is currently available in lingerie boutiques and select retailers across Canada, the United States and the United Kingdom.