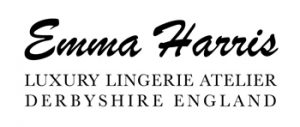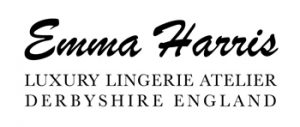 Emma Harris is a luxury lingerie atelier producing hand-made artisan lingerie and loungewear, made in Great Britain, cherished the world over. After years of producing high quality and high-end lingerie and loungewear for well known, global designer brands, Emma Harris is now launching her eponymous label on the world stage – and so far, to much acclaim…
Based in Ilkeston, Derbyshire, an area which once flourished in lace and lingerie manufacture, the Emma Harris Atelier is located over 2 floors, with higher volume products manufactured in our main production room. The entire production from design concept, through to manufactured garment is produced solely in house.
Our mission is to bring you the most beautiful hand-cut and hand-sewn lingerie and loungewear offering the ultimate quality and luxury thanks to hours of painstaking work using the most complex artisan techniques – hand created just for you.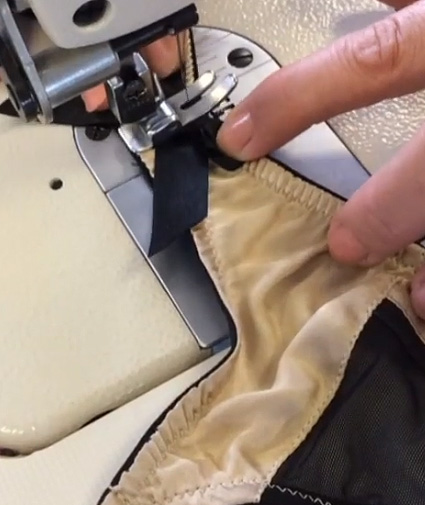 Our methods preserve the art of hand sewing – all garments are hand produced from start to finish by a talented in-house team, in the historic heart of the British textile industry & under the watchful eye of Emma Harris to ensure rigorous quality control.
Each piece demands hours of painstaking work – from 2 hours for a hand-cut item from our Signature range to 62 hours for a hand sewn standout piece from our most exclusive couture collection, In Finer Detail.
Unrivalled techniques – Higher spec production machines, precision pairing of laces, multiple tensions in even the simplest garments for precision fit and long lasting wearability, absolute attention to detail.

Constantly raising the bar, in a sustainable way – a constant focus on improving techniques while always minimising waste.
We use luxury fabrics sourced with consideration to washing and wear and offer an extensive size range. As an atelier, we are in control of design; pattern cutting, manufacture and quality assurance – all overseen by our founder, Claire Emma Harris.
Our flexibility allows product variation, exclusive colourways, and small pilot runs. Our ability to react quickly offers short lead times and fast top up order replenishment.
We have a small highly functioning team who care about the products they produce and are highly skilled from design through to manufacture. In – house training and production monitoring ensures consistent high quality goods.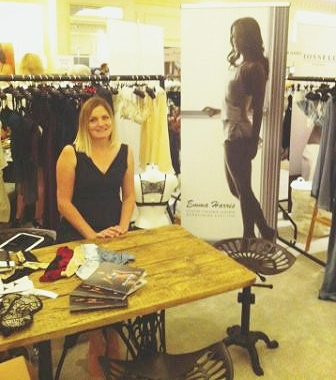 Our founder, Claire Emma Harris, is a naturally skilled technical designer; a perfectionist who pushes boundaries with pattern cutting and sewing skills. Claire has the rare ability to perform all tasks within a design and manufacturing environment to an extremely high standard and provides in house training, production monitoring and professional guidance.