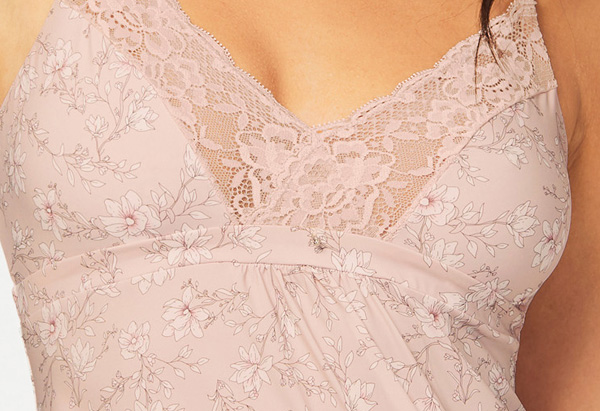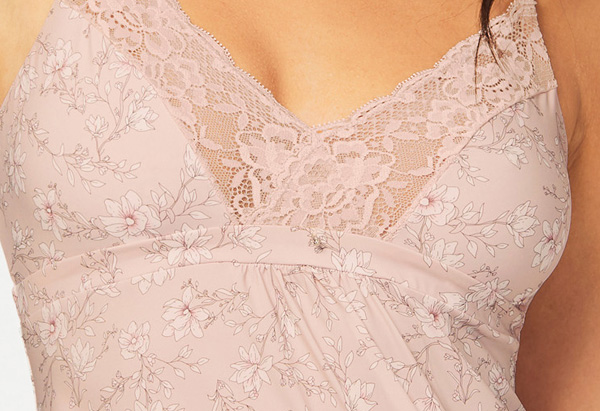 By HOLLY JACKSON
One of the hardest transitions for me moving back to the East Coast last year was re-acclimating to winter. I spent the past few months desperately missing the bright sunlight and warmer temperatures of New Orleans along with the colorful landscapes. I felt both joy and relief when I stepped out into my backyard garden this week and discovered daffodils coming out and pink hellebores blooming!
Another sign of spring was in my inbox on the same day in the form of this gorgeous and understated Gardenia print from Montelle Intimates. It's printed on a warm grey background with a touch of other seasonal colors of the brand – Mauve Mist and Blush. It definitely falls into that neutral "beige but better" category and feels perfectly in tune with what nature is currently doing outside our windows.
As usual, this seasonally appropriate print is available on a wide range of Montelle's classic pieces that cater to a wide range of body types. All styles shown in this gardenia print will be available mid-March.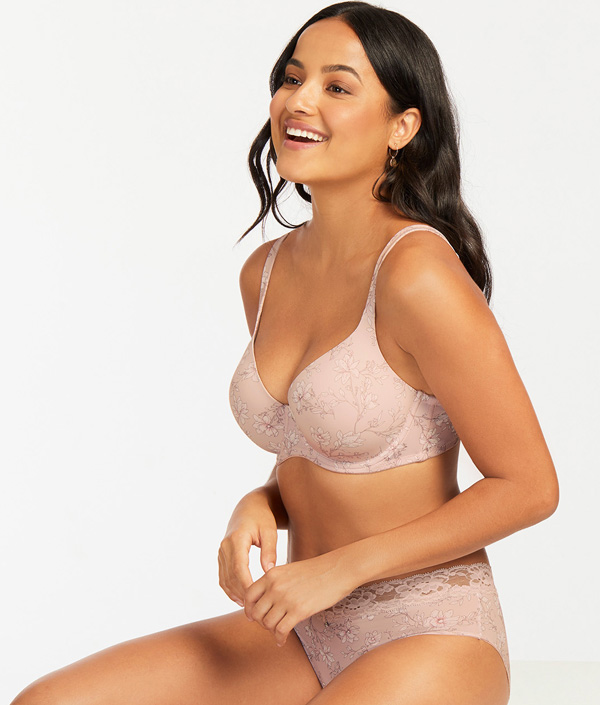 The Pure Plus t-shirt bra is a fan favorite that is available up to an H cup and down to a 30 band, allowing it to be worn by a wide range of customers with varying levels of curves. The moulded cups make it easy to wear on a daily basis while the print makes it feel like a treat to wear. Pure Plus is available in band sizes 30 – 38 and cup sizes C – H.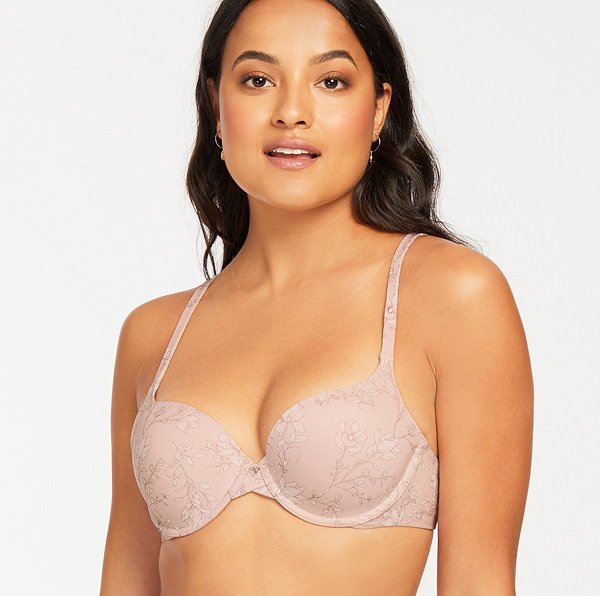 Customers who prefer a lower level of coverage will love the Pure demi t-shirt bra. It features a plunge neckline and a more open cut without sacrificing comfort or support. Pure is available in band sizes 30 – 38 and cup sizes A – F.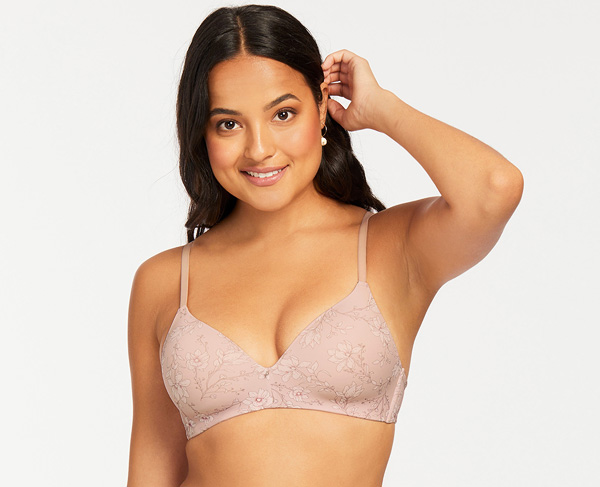 Wire-free bra options continue to dominate the market this spring. The Gardenia print has been applied to the delicate yet supportive Wire-Free t-shirt silhouette that comes in cup sizes for better fit and support. The straps are convertible between halter, standard, and cross-back. This bra is available in band sizes 30 – 40 and cup sizes A – E.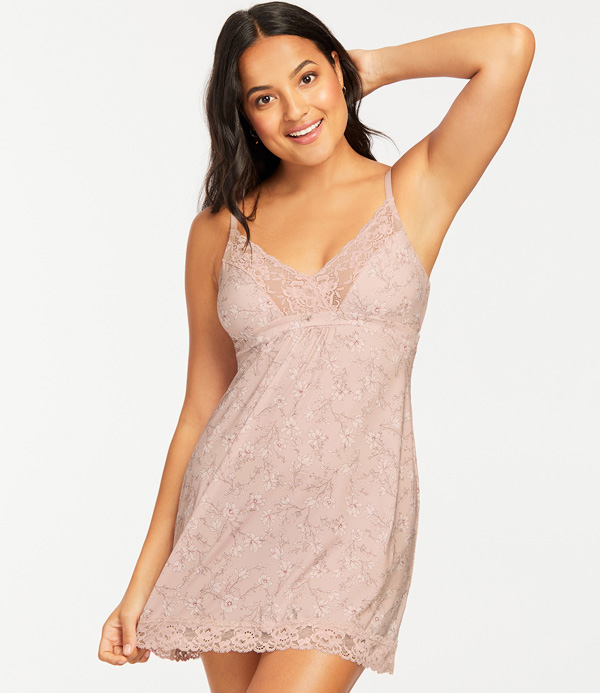 The Bust Support Chemise is my favorite piece in this entire collection. The elegant print has been applied to a curve friendly chemise that is perfect for lounging or sleeping. The chemise is designed to provide built in support for added comfort and lift. Sizes range from S to XXXL.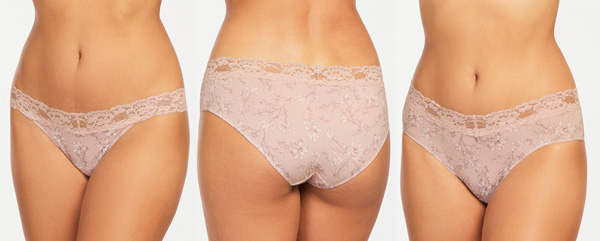 Montelle Intimates has thoughtfully made three types of matching panties in this print so their customers can create matching sets with whatever bra they choose. A Thong, Brief, and Hipster are available to mix and match in sizes S to XXL.
I absolutely love the natural beauty of this collection and how it feels so perfectly suited to our early spring weather. As always, I applaud Montelle Intimates and their devotion to serving curves of all sizes with fantastic quality control.