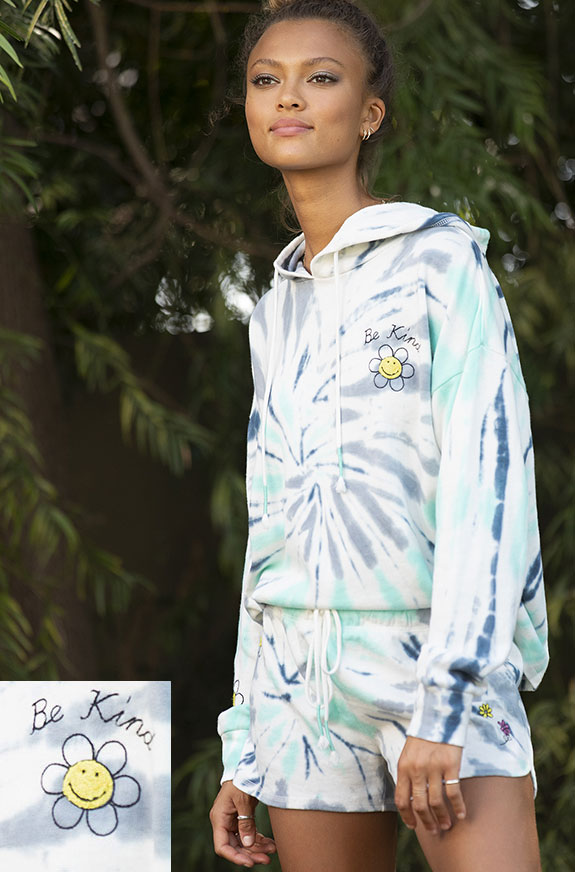 By ELLEN LEWIS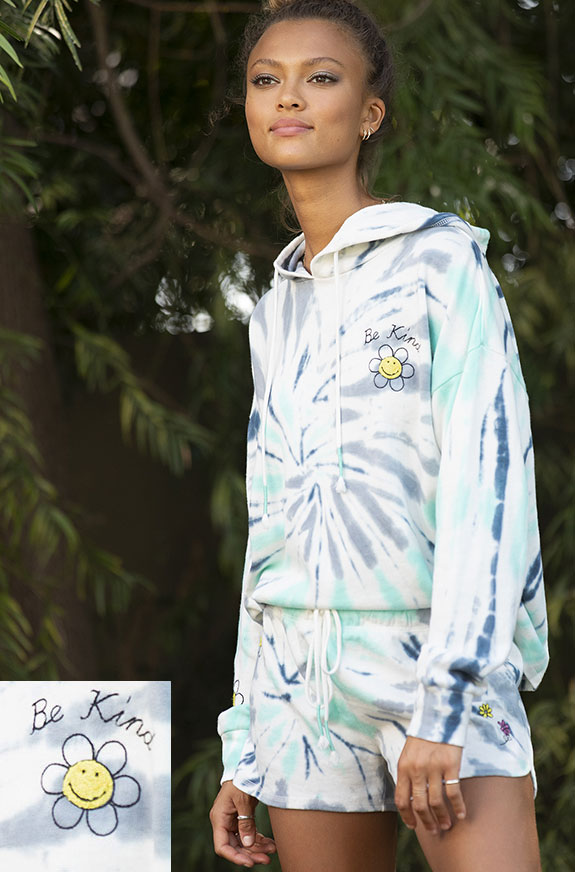 I have to admit that when P.J.Salvage originally shared their plans about collaborating with the iconic Smiley™ brand, I was a bit taken aback. My initial reaction was 'Really? Isn't that a bit juvenile?'. Then I did my due diligence and ate my words. Smiley™ is a global phenomenon symbolizing happiness that was founded 45 years ago by French journalist, Franklin Loufrani. His objective was to highlight good news stories. (Can you imagine that premise!).  P.J. Salvage launched 25 years ago on a mission to infuse fun and comfort into a woman's sleep and loungewear wardrobe. This optimistic collaboration is perfect for Spring 21 as we emerge from the Covid abyss. Dubbed P.J. Salvage X Smiley™, this international partnership's goal is to 'Keep Life Cozy' as we recharge.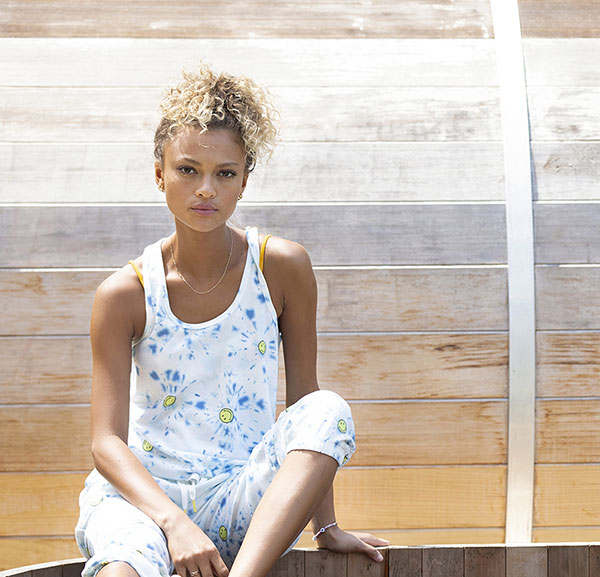 The two P.J. Salvage X Smiley™ Collections, recently delivered to stores, are constructed in P.J. Salvage's signature soft fabrics.  Daydream Doodles features a cotton-blend French Terry Hoody, Jogger & short, as well as a "Choose Happy" mini pocket tee. Tie Dye Smiles, engineered in the beloved P.J. Salvage peachy fabric, is a 6-piece lounge group; jogger, shorts, lounge dress, t-tops and a matching mask. Look for the hidden design details. Both collections are available XS-XL. These pieces are already proving to lift retailers moods. Sales prove the point.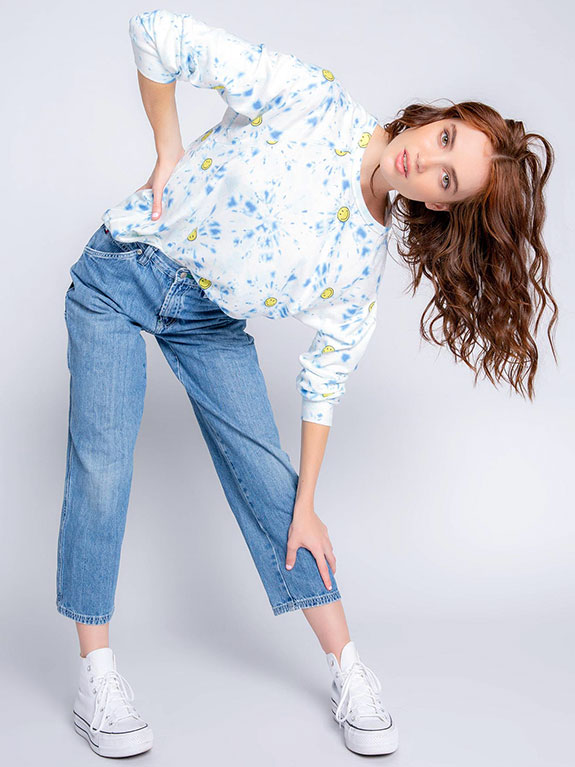 Did you know that when you smile, a chemical in your brain is released to lower stress.? Imagine what these easy smiley pieces could do for you.
"Smile and the Whole World Smiles at You?   Stanley Gorden West