Fit Fully Yours is a Canadian-based lingerie company that has grown in popularity for their full-busted, full-figure bras that come in wide size ranges from 30A to 46J. In the seventeen years they have been developing beautiful, comfortable lingerie styles, Fit Fully Yours has thrived in Canada and USA. Styles range from contour/t-shirt underwire styles with light padding, to wirefree soft cup styles, push-up styles and more.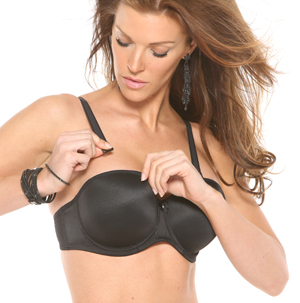 The Felicia strapless convertible bra has been a runaway best seller, perfect for bridal wear.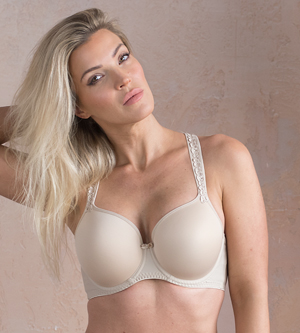 The Zora contour underwire cup bra features wider straps to distribute the weight of heavier breasts and helps prevent shoulder strain.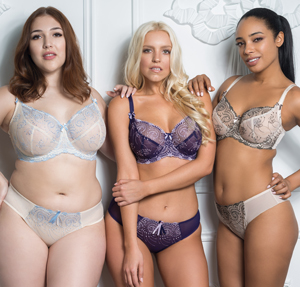 The Nicole collection features a gorgeous seamed underwire cup with lavish contrasting embroidery and matching bikini and tanga panties.
One of Fit Fully Yours' claim to fame is their bras' invisibility under clothing, a must for every discerning woman who wants to look her best at all times. Fit Fully Yours caters to sophisticated, demanding women who know what they want.