Maison Lejaby – A Creative Maison. A Corsetier Créateur who adds new charm to traditional lingerie and who has a modern take on women and on its era.
A designer combining elegance and spirit, timeless lines regularly renewed and in tune with the spirit of the moment. A collection with a Parisian style and allure: Bold classic style and natural elegance.
MaisonLejaby is not a fashion brand or a luxury brand, it is a Creative Maison. It is more affordable than luxury brands, its expertise makes it stand out from fashion brands, its image and creativity reinvent traditional lingerie and its collections are regularly renewed.
Lingerie is a garment unlike any other; it is demanding and delicate. It is an intimate reflection of the personality, uniting the body and the mind; the assurance of wellbeing and beauty.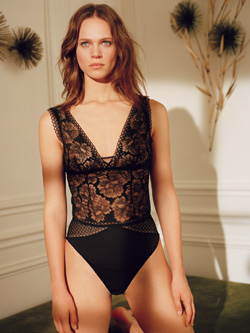 The Maison Lejaby woman is free-spirited, independent, natural, elegant, confident and full-blossomed. She exudes a seduction in her emotion, a sensualism assumed with elegance and spirit. It is this feminine particularity which Maison Lebaby likes to highlight.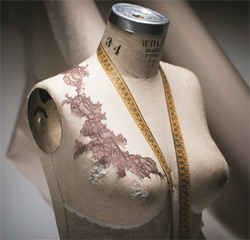 Maison Lejaby has cultivated its expertise since 1930 with the know-how of its Lyon design workshops. It perpetuates and reinvents unique, fine lingerie composed of the most beautiful materials, in accordance with traditional practices.
• A MaisonLejaby bra consists of 50 pieces and 10 materials assembled in 22 manufacturing stages.
• Our stylists select the most beautiful materials from exclusive European suppliers, who work with the most prestigious fashion houses.
• Maison Lejaby perpetuates its know-how through a partnership with one of the few institutions which trains designer lingerie makers: Adrien Testud.