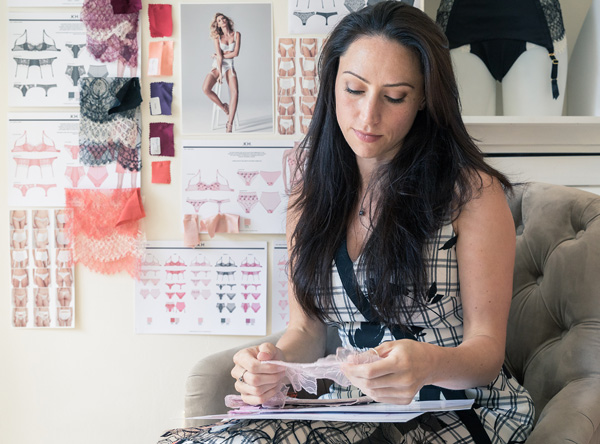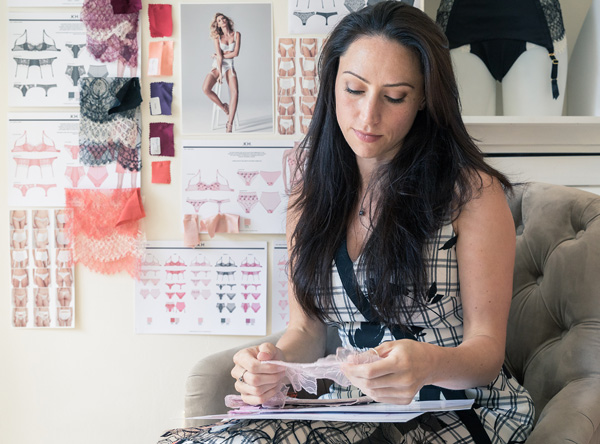 Ever wonder about the process to create a luxury lingerie collection?
Lingerie Briefs has recently highlighted Katherine Hamilton's stunning new SS21 collection – but that doesn't mean the designer can rest on her laurels. Not only is the AW21 collection now in production, but the SS22 collection is also currently being shown to buyers – the world of the lingerie designer never stops!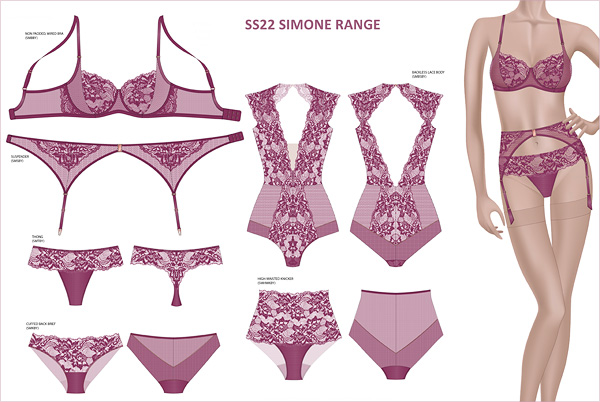 Here, we give you a sneak peek behind the scenes into making of a Katherine Hamilton seasonal collection. From first hand drawn designs through to photo shoots to showcase the finished product, this is a lengthy, painstaking and incredibly detailed process designed to achieve the ultimate in luxury lingerie.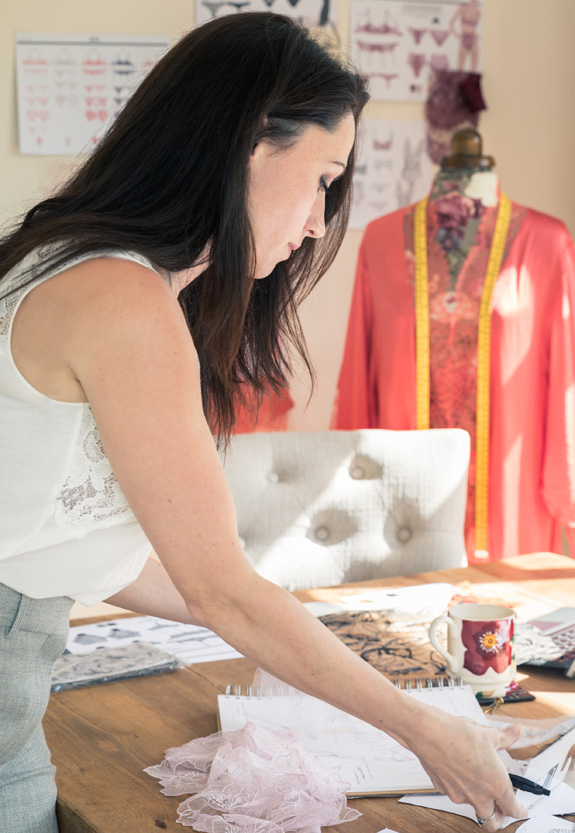 So how does it work?
Well, it starts with an idea – a creative theme, inspired by whatever is happening around Katy, lead designer. For SS21, the aim was to evoke the mood of warm summer mornings and nights, with a colour palette that danced between light and shade.
That initial inspiration sparks design ideas, which are sketched out and then developed into CADs and eventually technical specifications. Care has to be taken to consider fabrication – balancing functionality with aesthetic – and each garment is carefully cut to a precise pattern.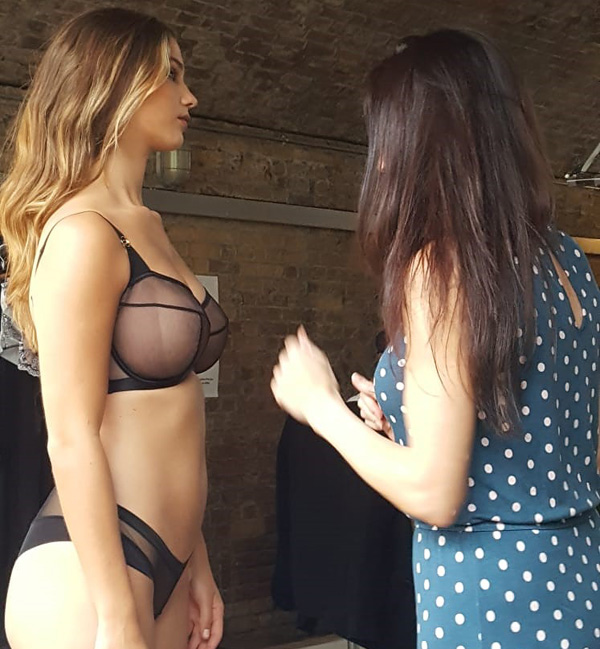 Prototypes are made, then adjusted by fitting them to a fit model and final designs are created. Every single bra size is graded based on Katherine Hamilton's unique, patented narrow underwire. Fabrics are dyed to the exact pantone required and only then does production commence.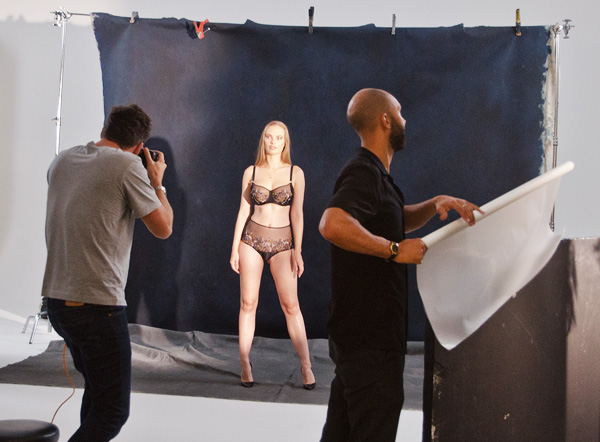 After production comes the fun part – the photo shoot! Take a look at our behind-the-scenes video of a Katherine Hamilton photo shoot and you'll see the attention to detail and care that sits behind those glamorous images.
And finally – the shop floor (or KatherineHamilton.com!)
Next time you buy your Katherine Hamilton bra, think about how it started life all those months ago – and enjoy the care and attention that has been lavished on it!
The Katherine Hamilton collection is available to buy at https://katherinehamilton.com/.
Any interested retail stockists can find out more information from Helen Masters of Pudding Lingerie Consultancy at helen.masters@puddinglingerie.com or on 07789921097 for more information and to book a virtual appointment.